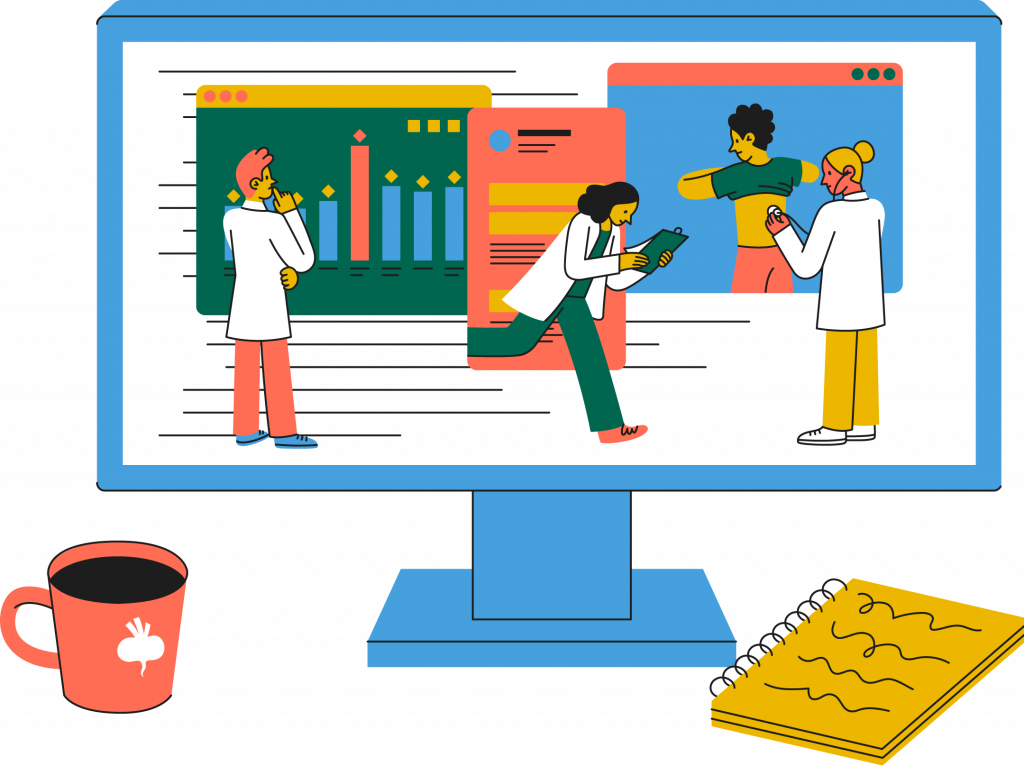 Upscale your healthcare software development for sustainable growth
Beetroot delivers custom software development services for healthcare providers to build engineering muscles, digitally transform, and grow business in a resilient way.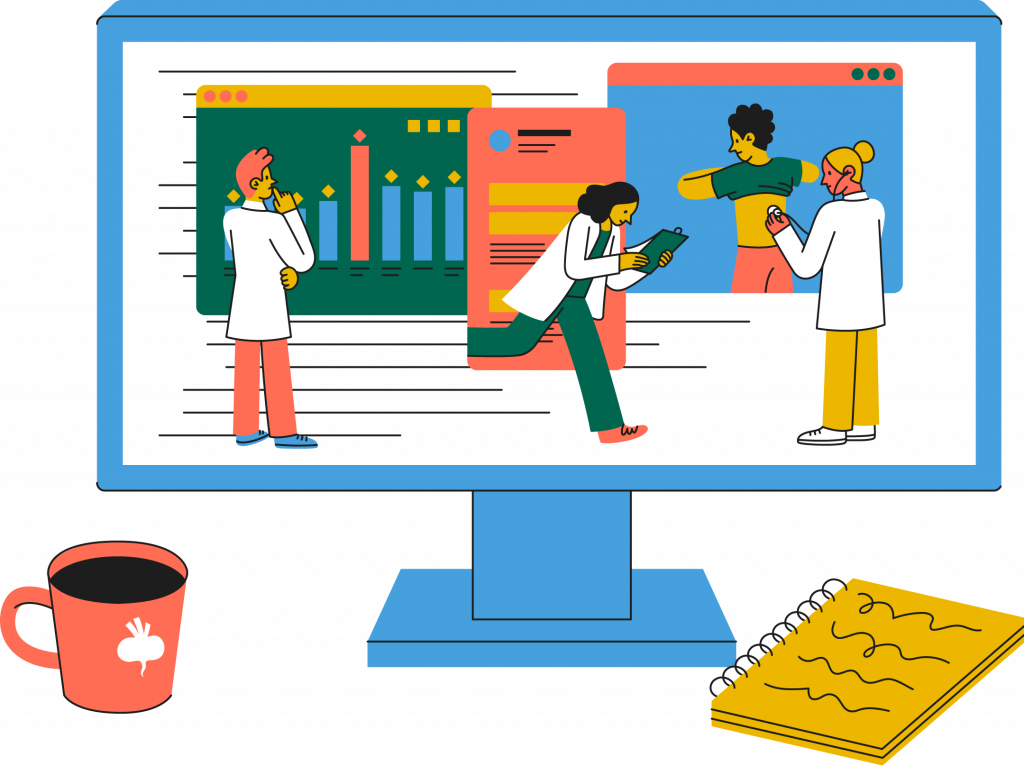 Growing challenges in healthcare development
Inability to complete your development team onshore can slow down your HealthTech development for months or even years.
Solution
Nearshore software development
Bring your HealthTech project to Ukraine, opting for a cooperation model that suits your specific project best.
The healthcare data is still largely siloed and fragmented.
Solution
Access to top-skilled data science experts
We'll help you collect, organize, and make sense of large volumes of healthcare data.
Constantly changing healthcare standards and regulations lay an added burden on care providers and HealthTech companies as they struggle to keep up.
Solution
Focus on data protection
Beetroot will build your healthcare software in compliance with the standards and regulations governing your field, including HIPAA, HL7, and GDPR.
168
software solutions developed
23
countries our clients come from
Explore our key expertise areas
Custom Healthcare CRM Development
We can help you step up your customer service now, earn new business and retain the long-time clients. Where off-the-shelf CRM systems may fail to capture the unique workflows of your practice or eat into your budget, a custom CRM system may have a positive longer-term impact.
Cloud-based EHR and Practice Management Software (PMS) Development
No matter if you're a small Dental Practice or a Mental Health Clinic, it may be hard to expand to new locations, scale or franchise your business when you're dependent on desktop-based software with ever-rising fees. We can help you build your cloud-based complaint software, migrate to it step by step, and maybe even offer it to other practices in your field.
Telemedicine and Remote Patient Monitoring (RPM)
Support your medical staff with empowering technology and expand the scope of care to underserved or rural areas through telemedicine. Our solutions, such as mobile telehealth applications, HIPAA-compliant video conferencing tools, and cloud-based teletherapy apps, will help you truly engage patients in the treatment process, which is perfect for home care, nursing/assisted living facilities, and decentralized clinical trials.
Streamline your digital workflows, create quick and easy pathways, and enhance team collaboration in real time through a custom healthcare back-office automation system. Whether it's a central Knowledge Base, Storeroom Management or Decision Support System you want to implement, we're ready to help. Beetroot has built software solutions for labs of various sizes and specialties in the past.
Mobile health app development
Empower doctors and nurses with the tools that go with them wherever their work takes them and meet your patients where they are — on mobile devices. We'll help you create native, web, and hybrid mobiles apps, cross-functional and custom Health software solutions that enable excellent point-of-care communication, increased efficiency, lower overhead, improved patient outcomes, and customer retention.
AI, ML and IoT in Healthcare
Engage Beetroot's seasoned tech experts to help you unlock the true potential of IoT, AI & ML in healthcare. Our past credits include intelligent algorithms, explainable AI (XAI), digital microscopy, computational photography, and many more custom health data solutions that enable care providers to make data-driven decisions, improve health outcomes, and increase operational performance.
Integrations with leading EHRs and Information Management Systems (IMS)
Interoperability is key. Disparate stand-alone systems, no matter how elegant, bring no real value in today's world. We can help you integrate with leading EHR/EMR Systems, Practice Management or Lab Information Management Systems (LIMS), or any other software that's part of your ecosystem (e.g. billing, claims processing, e-prescription, etc.)
Healthcare LMS Software Solutions
Deliver healthcare training and ensure compliance with changing guidelines in response to the evolving healthcare industry. With a proven track record in eLearning development, our software engineers are ready to help you design and implement healthcare learning management systems (LMS) and eLearning platforms of any scope.
How can we help?
Leverage the collective competence of 450+ tech specialists in Ukraine and Sweden precisely in the way that suits your business best.
Dedicated Development Team
Hire top-skilled nearshore developers to extend your in-house medical software development team and escalate your HealthTech project at any stage: from initial design and MVP creation through product engineering and DevOps...
. Beetroot takes care of recruitment and HR processes, staying responsive to your adjustments along the course so that you could focus on your project rather than administration hassle. Our people-centered, family-like culture helps you create tight-knit bonds between your local and remote dev teams.
Full-Cycle Product Development
From updating an existing product to building a custom solution or integrating with your current EHR or accounting software, Beetroot is ready to handle any healthcare software solution you have in mind. We'll involve clinicians and industry experts to dee...
pen the team's domain knowledge. Just bring an idea and have it fulfilled by our mature and business-savvy team of tech specialists in a timely and cost-effective manner.
Life4me+
The purpose of Life4me+ is to enable convenient communication between patients and their physicians. Following this goal, our team created a website, iOS and Android mobile applications from scratch, under the current patient privacy and data protection standards.
The collaboration with Beetroot ensured the successful launch of the Life4me+ app, which helps people better protect themselves and be more informed about their health status.
View case study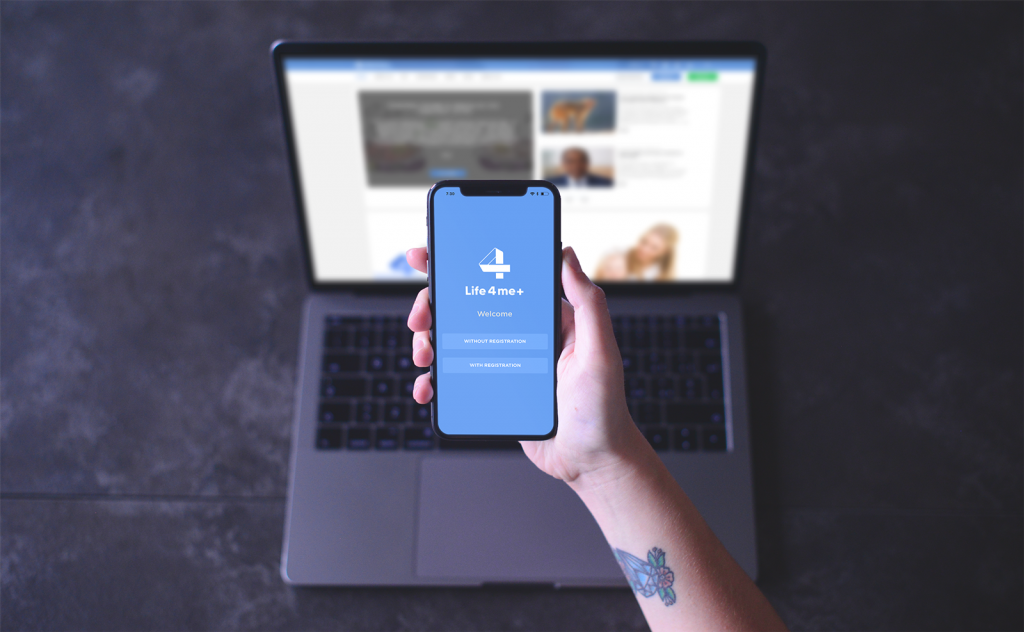 Success stories
AI & ML in Healthcare
AI-powered genome interpretation platform
An Israeli-American healthcare startup (company name withheld due to NDA) that interprets genetic maps approached Beetroot to foster their full-stack development, addressing various challenges across the Front-end and Back-end of their web applications. Initially having added a single remote developer to the tech team, the client now collaborates with the Beetroot team of 10 specialists
View case study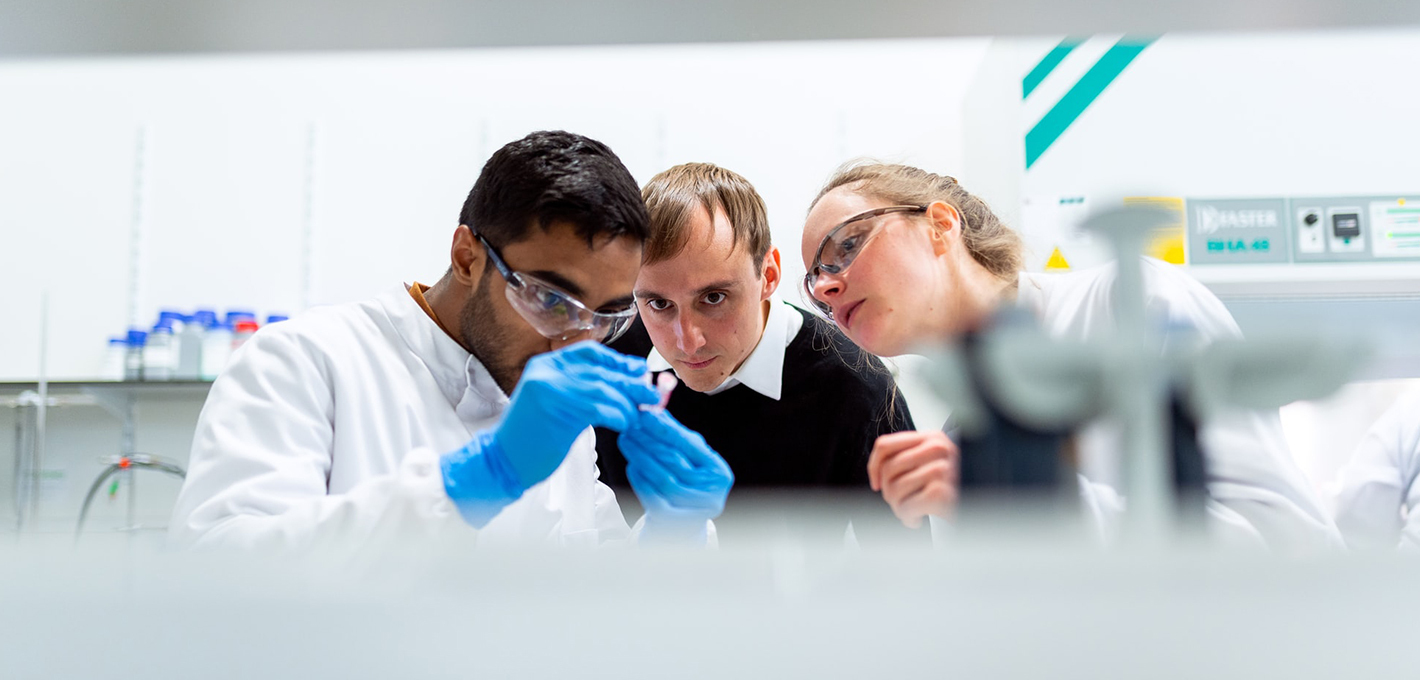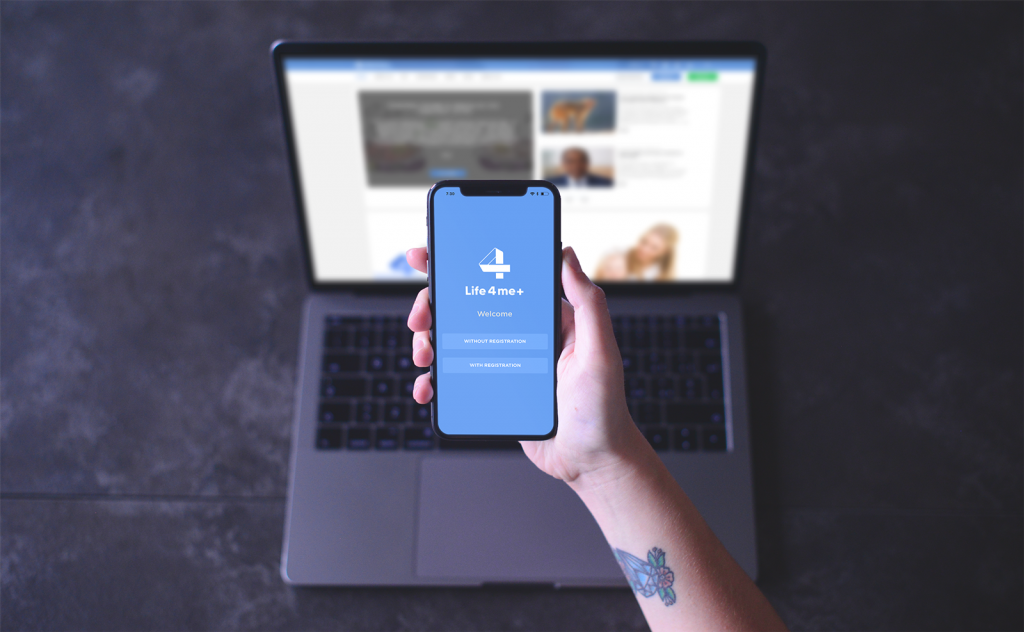 Let's talk about how we can add value to your healthcare project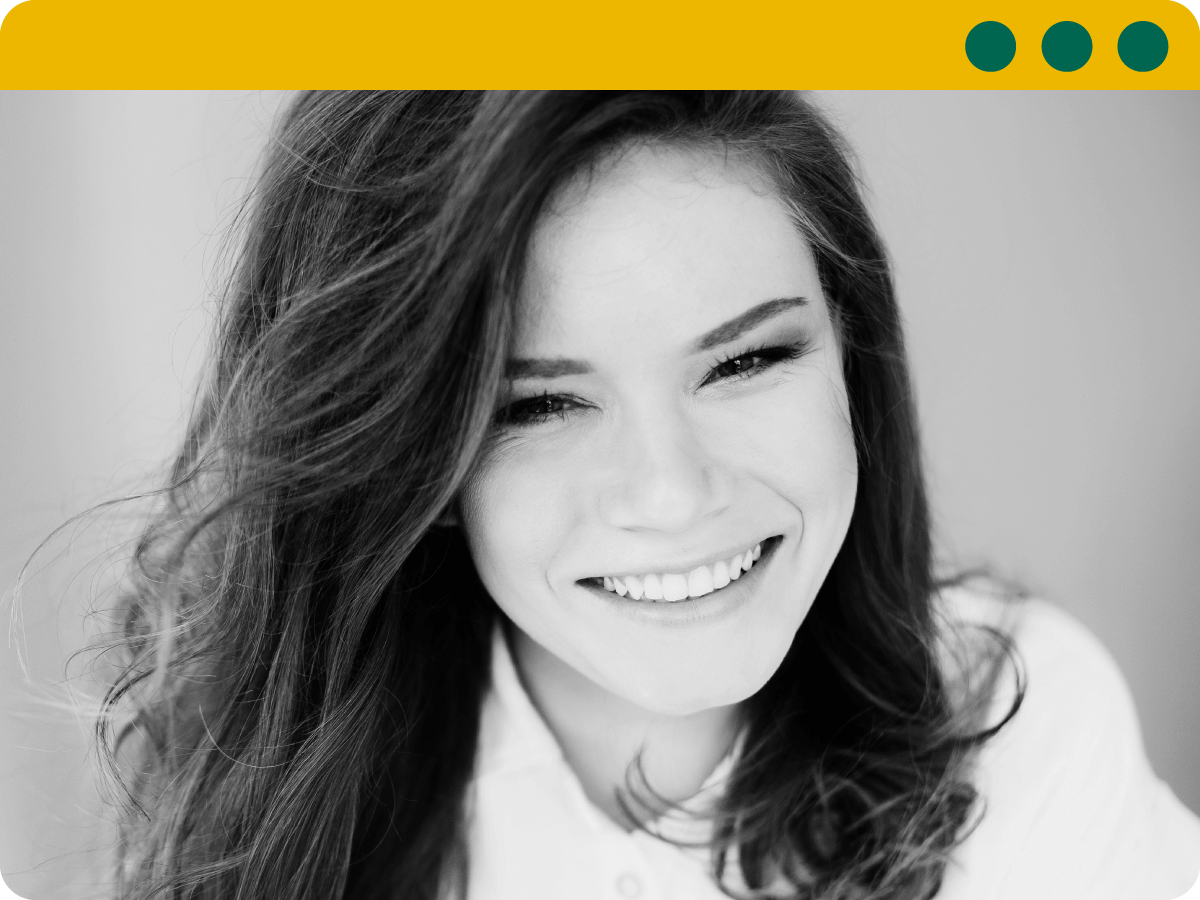 Oksana Makhnyk
BD Manager at Beetroot
What our clients say
mHealth
The app has launched in 156 countries and counting. The team at Beetroot is always available, and projects are completed on time. Their creativity is appreciated, as they are willing to help brainstorm ideas for the projects. The finished work has been a great value for the cost.
mHealth
Because of their focus on small teams, Beetroot has a great startup culture. This culture allows them to be very attentive to details in their work and creates a very cozy feel, making them very easy to work with.
FinTech
What's really nice about Beetroot is that people are happy there. Beetroot does not only provide us with the resources we need but also builds a community around them. That really helps our business.
Beetroot was involved with the company from day one. They built us a web platform that children could open to track their nutrition habits, learn, and achieve a healthier life in the end. That was our main goal. Initially, we gave them the UI/UX that we wanted, as well as the design and features. They took it and developed it into an amazing working platform.
GreenTech
Beetroot has managed the process really well and delivered what they promised. There's a lot of transparency in working with the team. They're realistic about what we can expect, and they've tailored the product to our needs.
GreenTech
Beetroot's breadth of knowledge on different frameworks and technologies is impressive. We were using a somewhat niche or rare framework, and were struggling to find people who even knew about it. Beetroot developers were acquainted with it and easily accomplished tech tasks of all complexity.
EdTech
The main positive aspect of working with Beetroot is their Swedish mentality, which can be felt throughout the company. I know what to expect from the people there, and it's encouraging. Plus, there is also the Ukrainian mentality, which is rather direct and straightforward, something that we Swedes are also used to.
EdTech
We appreciated Beetroot's commitment to social responsibility and their internal culture. Transparency in payments and smooth, honest dialogue made us feel very secure about our decision to build a team in Ukraine.
Why Beetroot?
Access top-tier tech talent
Beetroot will find experts for your project in Ukraine, home to over 200K of tech specialists and some of the world's most competent developers.
Go to market fast and scale
Having served over 500 clients, we optimized our software development processes for fast delivery backed by a long-term thinking approach.
Cut hiring timelines for tech positions
Beetroot's European clients can benefit from our astute hiring process and Ukraine's specific labor laws to cut hiring times in half on average.
Keep your development team tight-knit
We tailored our HR processes to help your MedTech development team stay integrated, well-connected, and productive in the long run.
Work with a purpose-driven partner
We are on a mission to create sustainable social, economic, and environmental impact at scale as a tech ecosystem.
Foster your social impact
By сhoosing Beetroot as your healthcare software development company, you extend your impact to Ukraine, where we contribute to the UN SDGs.
Let's Boost Your HealthTech Project
Whether you want to book a phone call or have a general question, drop us a line with any healthcare software development inquiries.
Tack!
Ditt meddelande har skickats.
Vi återkommer snarast!
Check our latest insights and resources